30% Reduction in Fuel Consumption
Current measurements taken using the AS-Motor 2-stroke engine confirm the significantly lower fuel consumption.
With our sophisticated 2-stroke technology, you can reach 30% savings compared to our previous models.
Incomparable: AS-Motor 2-stroke engines
The 2-stroke engines produced in our own factory are the only lawn mower engines in the world fitted with a catalytic converter. AS-Motor consistently meets the European standard for walk-behind lawn mowers with low-emission 2-stroke engines. This is our strength that you can rely on. The AS 2-stroke engine specifically developed by us with high torque and low fuel consumption.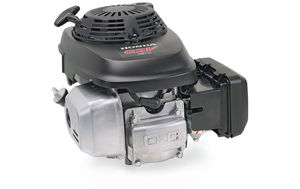 Indestructible: Honda 4-stroke engines
The Honda OHC engines (GSV & GCV) offer reliable easy starting. With a vertical crankshaft, these engines achieve high combustion efficiency at optimal working temperature. These engines are designed for longevity, and easy use.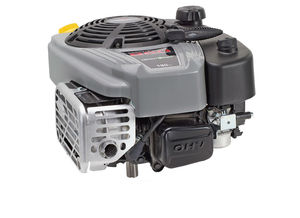 Distinctive: Briggs & Stratton 4 - stroke engines
AS-Motor fit Briggs & Stratton 850 series I/C engines in a variety of AS Mowers. Modern OHV technology and intelligent components guarantee performance and reliability. The innovative Readystart system which easily starts the engine makes the primer and choke obsolete. The Vanguard and Professional series engines are used in both the AS-Motor ride-on mowers and the large walk-behind machines. The special AS Motor specification supplied engines have an additional oil and petrol pump fitted, which allows the mower to operate on steep hillsides.