AS 531 Lawn Mower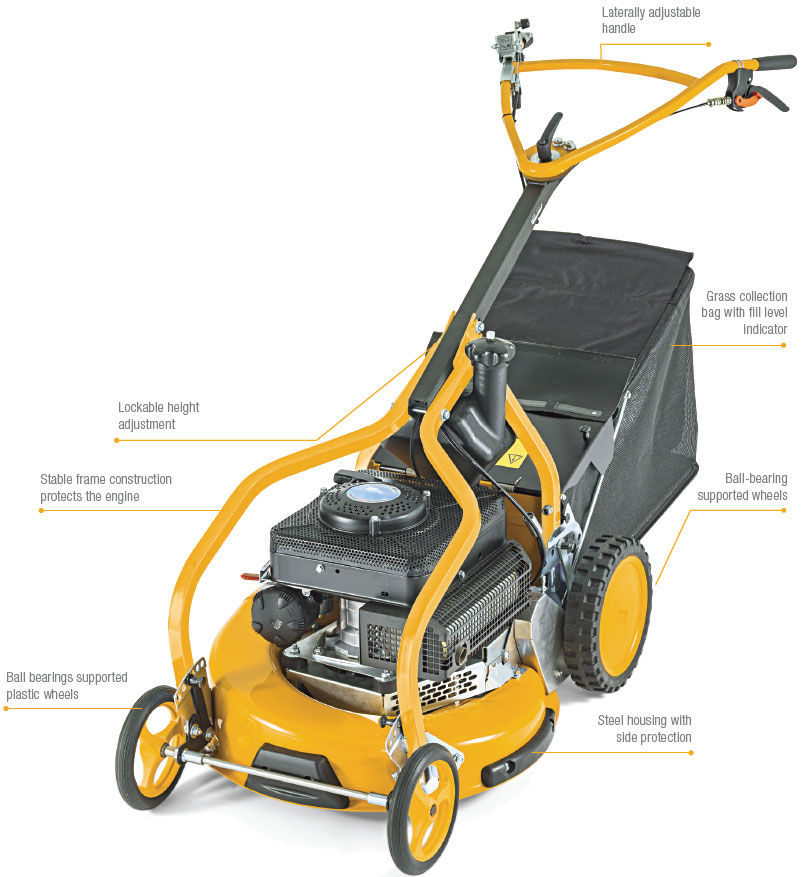 The Professional profile: stable and weight-optimized steel structure, reduced hand-arm vibration by the VibrationProtect damping system, high-performance engines - either as AS 2-stroke engine or B+S four-stroke engine.
The blade clutch stops the blade and the engine keeps on running. You can cross paths without any problems without affecting your environment by dangerous stone impact and without raising unpleasant dust.
When emptying the grass collecting bag, just disengage the blade and empty the bag without cutting the engine. This provides maximum safety and in addition engine re-start after blade stop has become obsolete too.
A unique operating concept: one hand controls the drive and blade clutch, whilst the other controls the speed which can be locked via Varioshift to allow for comfortable, steady propulsion.
Model Descriptions
AS 531/2T B MK Vario-Pro
AS 531/4T MK Vario-Pro
Cutting Width
53 cm.
53 cm.
Engine
AS 2-Stroke Engine Catalytic Converter, 165 ccm.
B+S 4-Stroke Engine 850 E Series I/C, 190 ccm
Rated Power
3.4 kW (4.6 hp) at 4,500 RPM
4.1 kW (5.5 hp) at 3,600 RPM
Max Engine Power
4.4 kw (6.0 hp) at 4,500 RPM
4.1 kw (5.5 hp) at 3,600 RPM
Wheel Drive Speed
Varioshift 3.0 - 4.5km/h
Varioshift 3.0 - 4.5km/h
Cutting Height Adjustment
By wheel 30 - 80 mm 6 Fold
By wheel 30-80 mm 6 fold
Weight Transport Dimensions / Operating Dimensions
56 kg, L 120/164cm W 60/52cm, H 71/99cm
52 kg, L 120/164 cm W 60/52 cm, H 71/99 cm
Product Features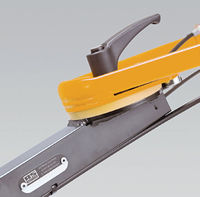 Vibration Protection
Through VibrationProtect and a rubber-supported V-bar handle mount vibrations are reduced to a minimum. (AS 531).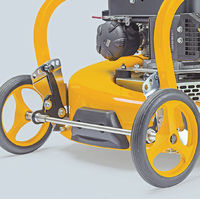 Shock Absorption
Individually height adjustable wheels in combination with a spring steel axle and rubber buffer neutralize shocks.(AS 531).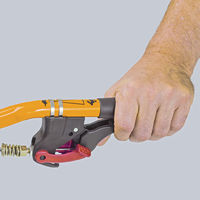 Varioshift
The speed adjuster can be locked via Varioshift which allows for comfortable, steady propulsion. (AS 531).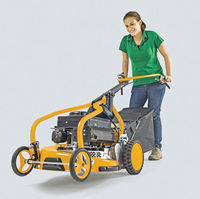 Weight Distribution
Sophisticated stability and weight distribution for ergonomic handling and fatigue-reduced working.
AS 531 YouTube Video