AS 65 Slasher Mower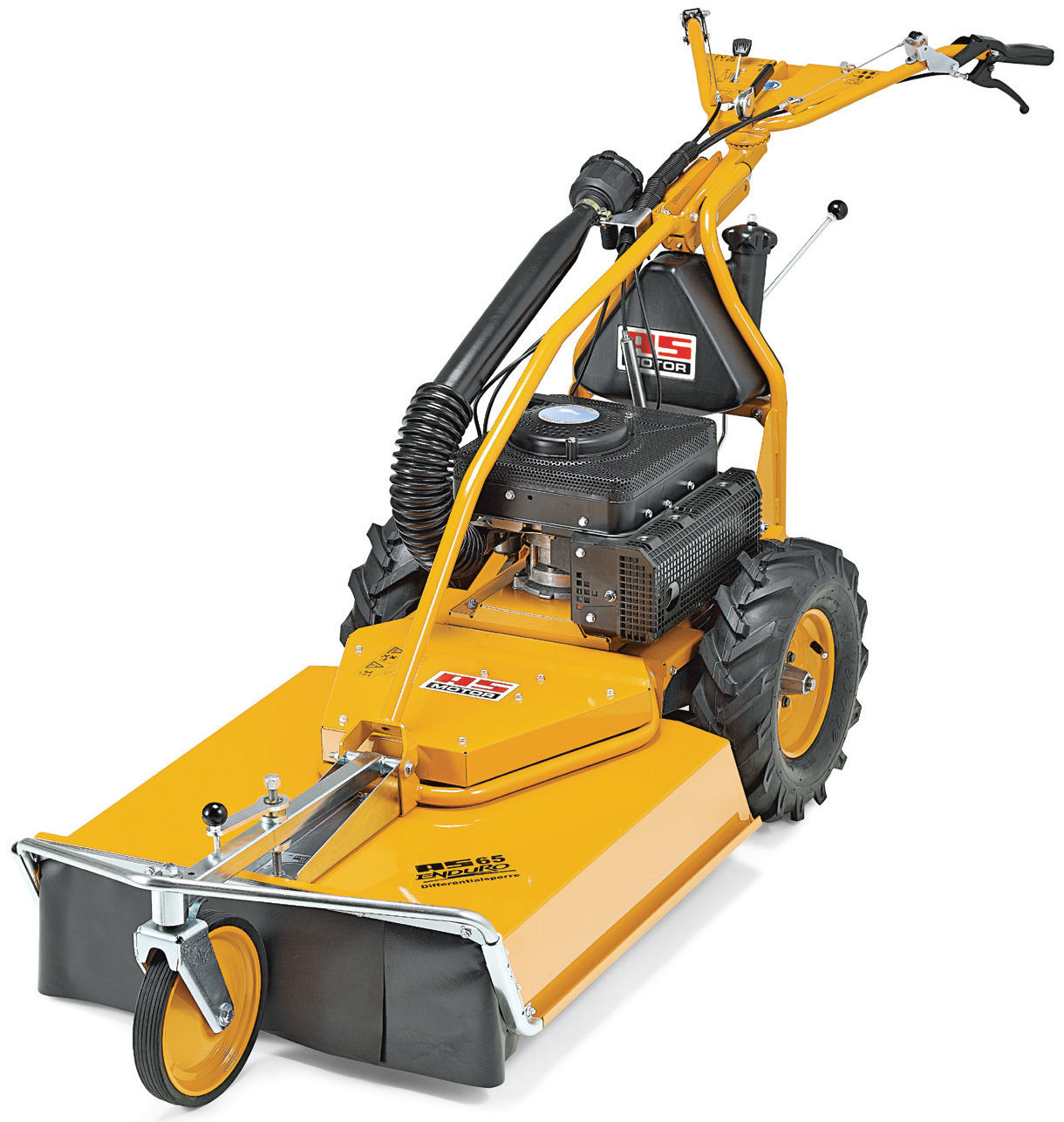 AS 65/2T Enduro-Kat Operating Manual
AS 65/4T BS Enduro Operating Manual
The AS 65 guarantees permanent traction, manoeuvrability and safety via a differential lock in conjunction with a 5-speed manual transmission. The AS cross-blade system chops the grass reliably and produces an impressive mowing power, wherein the cutting force is maximized by an engine / blade coupling of 2:1. Engine protection and blade clutch through a separation of engine and blade shaft.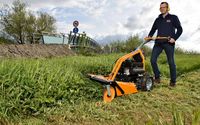 Blade System
The AS cross-blade system cuts and chops at the same time, even high grass and undergrowth.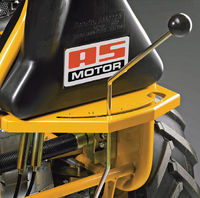 Manual Transmission
The 5-gear manual transmission with differential lock ensures optimal drive even on a wet surface.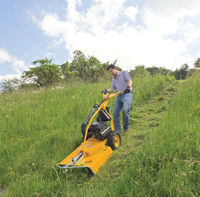 Brakes
Operational and parking brake. When you release the traction drive lever, the machine stops even when moving downhill.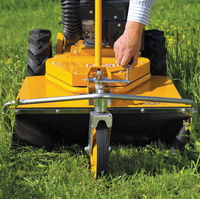 Height Adjustment
Easy, central cutting height adjustment, variable 50–90 mm.
Model Descriptions
Allmäher® AS 65/2T Enduro
Allmäher® AS 65/4T BS Enduro
Cutting Width
65cm
65cm
Engine
AS 2-Stroke Engine Catalytic Converter, 165 ccm
B+S 4-Stroke Engine Series 3 INTEK, 344 ccm
Rated Power
4.4 kW (6.0 hp) at 4,500 RPM
7.6 kW (10.3 hp) at 3,300 RPM
Max Engine Power
4.4 kw (6.0 hp) at 4,500 RPM
9.7 kw (13.0 hp) at 3,600 RPM
Wheel Drive Speed
Rear-Wheel drive 1.6-5.1 km/h (5-speed) Reverse 2.4 km/h
Rear-Wheel drive 1.6–5.1 km/h (5-speed) Reverse 2.4 km/h
Cutting Height Adjustment
Central 50–90 mm variable
Central 50–90 mm variable
Weight Transport Dimensions / Operating Dimensions
116 kg, L 183/224 cm W 85/71 cm, H 101/101 cm
125 kg, L 183/224 cm W 85/71 cm, H 101/101 cm
AS 65 YouTube Video
AS 65/2T Enduro-Kat Operating Manual
AS 65/4T BS Enduro Operating Manual